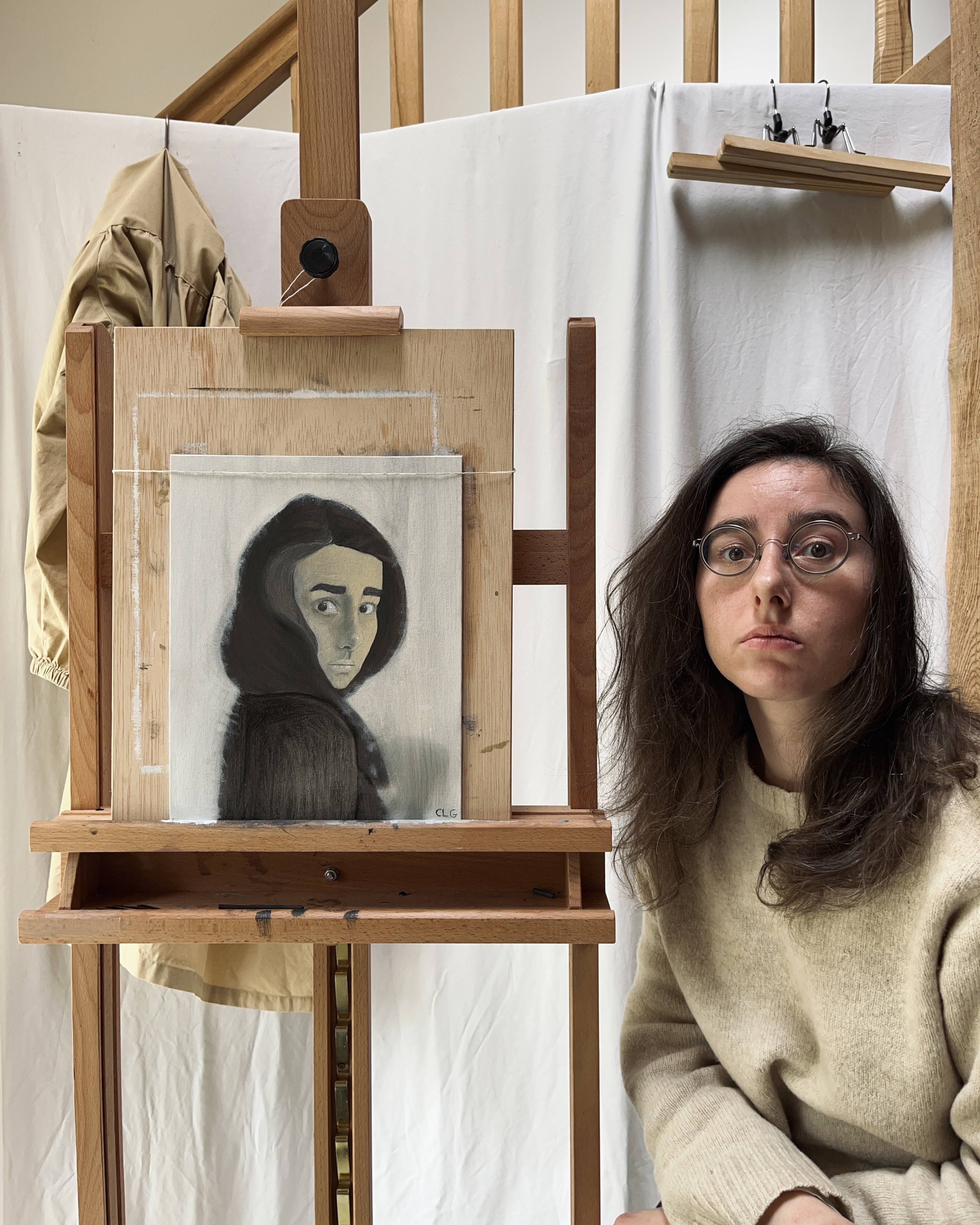 Born in 1994 in Angers (Maine-et-Loire (49), France), Constance-Louise Gauriau is an artist who expresses herself by creating images.
A self-taught painter who studied graphic arts, cultural mediation, the art market and computer science, she first worked as a computer developer. Despite her interest in this discipline, she finally decided to devote herself to visual creation because it is in the solitude of the creative process that she feels happy and fulfilled. Her tools of choice are brushes and oil paint. She experiments daily in a sketchbook in order to stimulate creativity to the maximum.
At the same time, she offers remote drawing sessions through the Patreon platform. The pedagogy she has developed aims to bring everyone to enjoy drawing, in a calm and caring environment.

Née en 1994 à Angers (Maine-et-Loire (49), France), Constance-Louise Gauriau est une artiste s'exprimant en créant des images.
Peintre autodidacte ayant étudié les arts graphiques, la médiation culturelle, le marché de l'art et l'informatique, elle a d'abord exercé en tant que développeuse informatique. Malgré l'intérêt qu'elle portait à cette discipline, elle a finalement décidé de se consacrer à la création visuelle car c'est dans la solitude du processus créatif qu'elle se sent heureuse et accomplie. Ses outils de prédilection sont les pinceaux et la peinture à l'huile. Elle s'astreint quotidiennement à expérimenter dans un carnet de croquis afin de stimuler au maximum la créativité.
En parallèle, elle propose des séances de dessin, en distanciel, par le biais de la plateforme Patreon. La pédagogie qu'elle a mis au point a pour objectif d'amener chacun à prendre plaisir à dessiner, dans un cadre bienveillant et calme.